Cesano Cemetery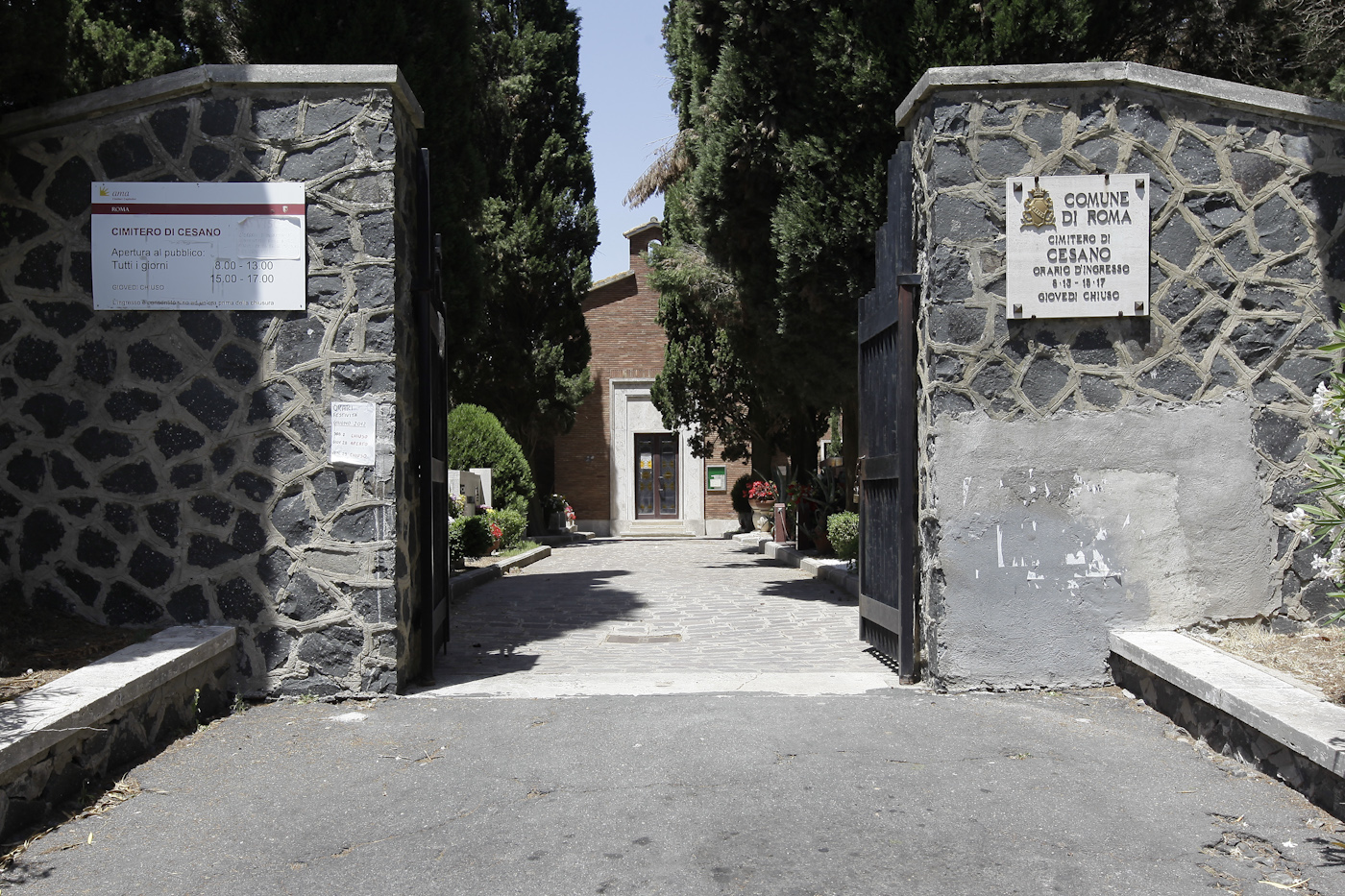 GO TO FOTOGALLERY
Useful Information:
Via della Stazione di Cesano – 00123 ROMA
Ama -Cimiteri Capitolini Call Center 06 49236331
Opening and closing time
Every day 8:00 am – 1:00 pm and 3.00 pm - 5.00 pm
Visitors may enter up to one hour before closing time.
At the moment, for security reasons, in the afternoon, entry and exit is allowed only from the main gate.
SOS
In case of emergencies, please call:
Tel. 06 49236252 during opening time
Tel. 06 516933 or 06 516939 or 06 516940 or 06516941 during closing time
Morgue
According to the law in force, corpses are accepted as follows:
working days: until 6 pm
in case of two consecutive public holidays, the second day will be opened until 1 pm.
Transportation:
bus and tram lines 024 - 026 - 036